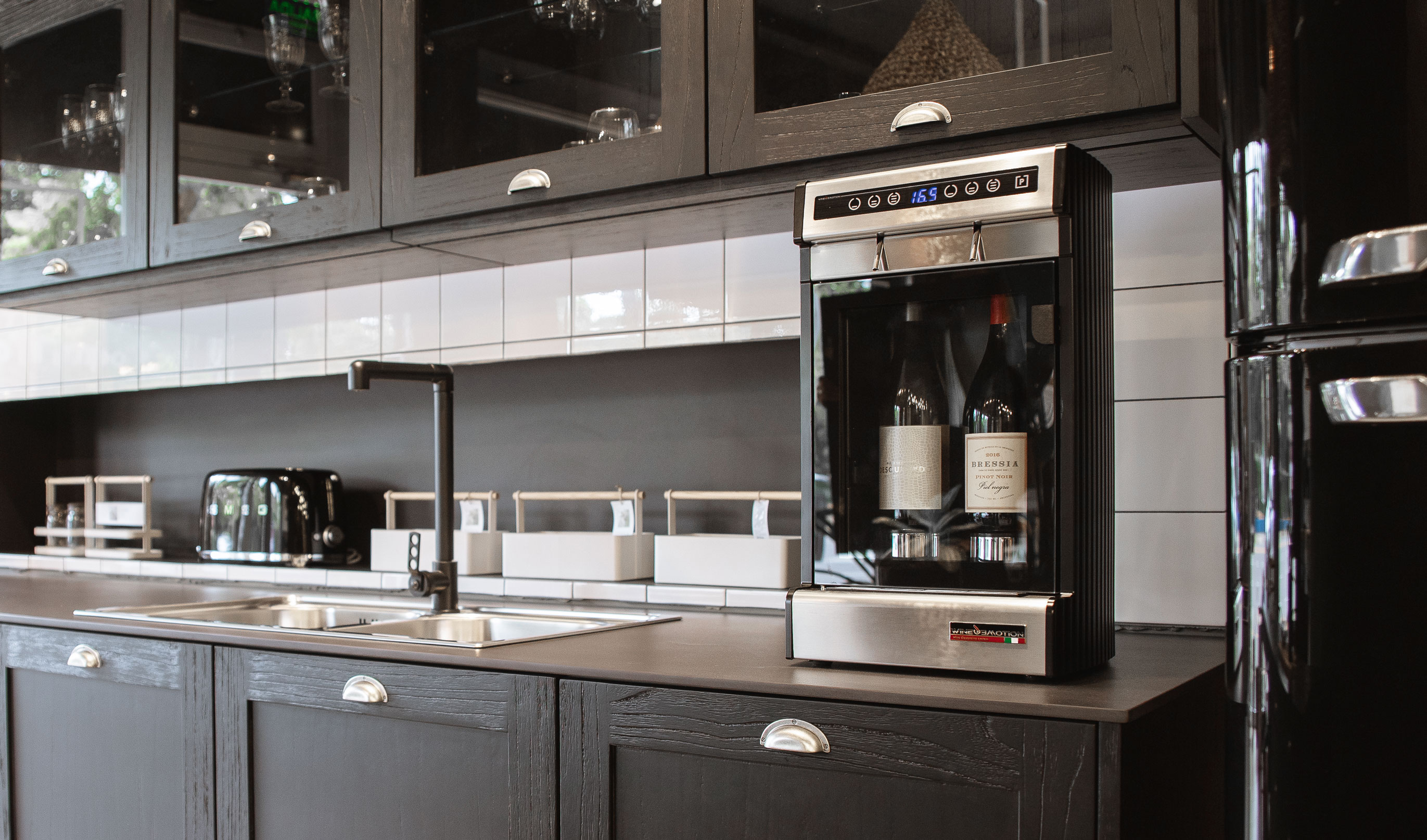 Temperature controlled two bottle wine dispenser
Mia Wine dispenser has three main functions: preserve, cool and serve wine the most efficient way without waste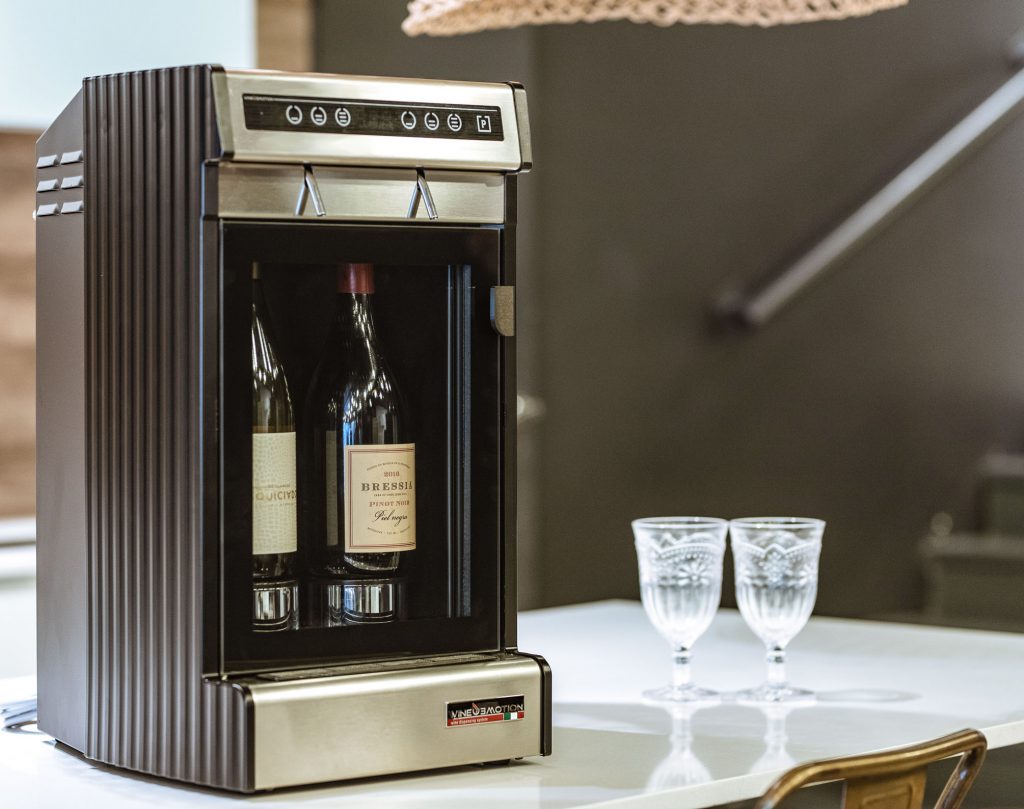 Contruction.
Even though Mia has been projected for home use, its materials are the same that Wineemotion has adopted for professional use, in order to insure the dispenser durability and reliability through time.
The use of stainless steel, in addition to giving strength to the product, enhances the harmonic lines that will adapt to any environment.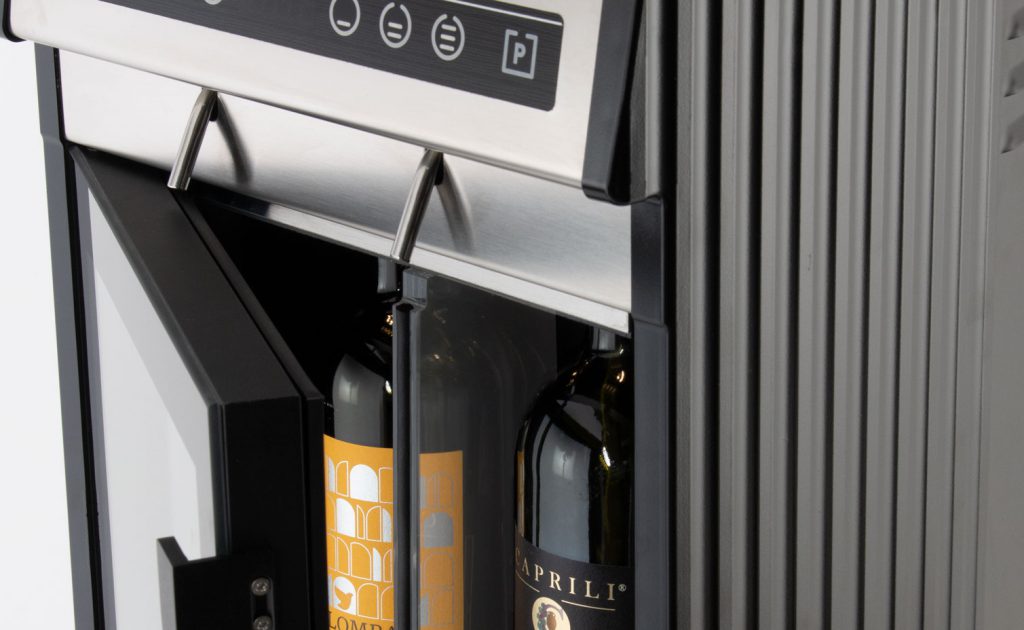 Cooling
Mia, alongside preserving and serving wine, keeps it at the ideal temperature, thanks to its last generation completely noiseless fridge, with a maximum power consumption of 80w.
The practical dividing panel supplied and the ingenious design of the evaporator allow the use of white and red wines at the same time.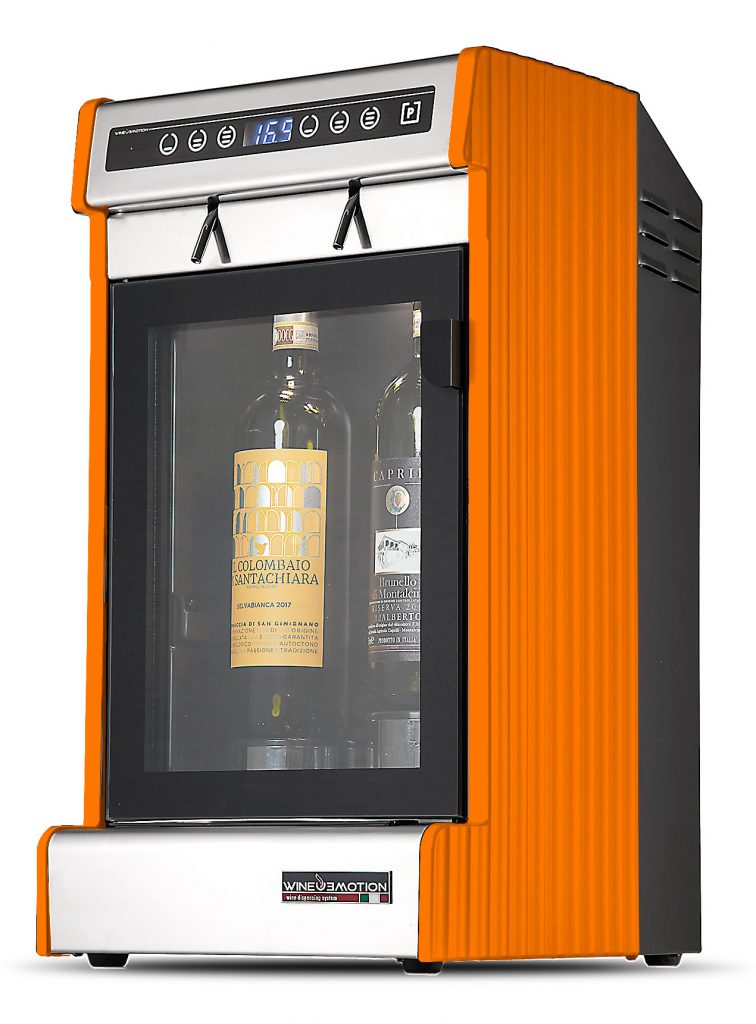 Interchangeable sides
The sides of Mia are removable and interchangeable. The idea comes from the need to adapt Mia to every environment. If you change room or furniture Mia will never be out of place thanks to the many combinations of available colors .
---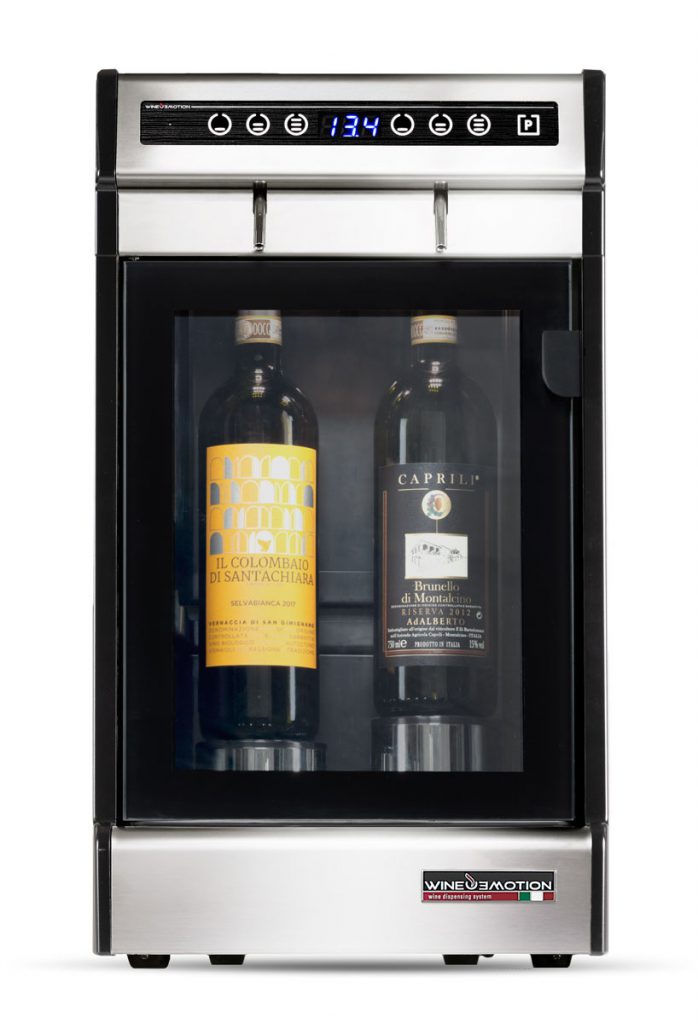 Features
Capacitive touch keypad;
Controlled temperature;
Three programmable doses;
Ultra silent fridge;
Double temperature.

Dimensions:
Height: 54.4cm | 21.46in
Width: 31.3cm | 12.3in
Depth: 37.5cm | 14.7in
Weight: 22.5Kg | 49.6lb
Consumption: Max 80W